Mobilair Tools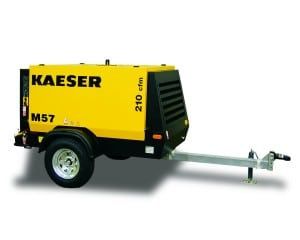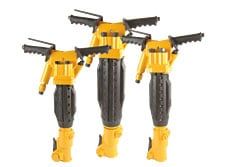 Kaeser's Mobilair line of portable air compressors are designed and built for rugged use and dependable performance. These portable air compressors provide a reliable source of compressed air for construction sites and other industry applications such as demolition, sand blasting, sprinkler irrigation and monument engraving. A wide range of tow behind air compressor models and accessories are available to suit virtually any need.
Kaeser offers a complete new line of Mobilair Tools including paving breakers, rock drills, breakers, trench diggers, and chipping hammers. Made from top quality raw materials and machined to precise tolerances, these rugged and dependable air tools are ideally suited for construction and related industries.
Check out our new KPB series ergonomic paving breakers – available in 50, 60 and 90 lb. models! These tools are specifically designed to offer reduced fatigue, increased productivity, and lower noise levels without compromising performance.
Sigma Profile Airend

The Sigma Profile airend provides more air with less fuel consumption. Plus, all units include a high-capacity, cold start battery for reliable starting and our heavy-duty, fuel-efficient diesel engines comply with all EPA
emissions standards.
Large Fuel Tank

Our diesel air compressors have a large capacity fuel tank which provides extended operation – over ten hours of run time – and has a large filler neck with overflow protection for safe, easy filling.
Heavy Duty Construction

Mobiliar portable air compressors are constructed from durable, industrial grade materials that resist rust and corrosion as well as provide exceptional noise attenuation – to 73dB(A). Towable compressors feature torsion bar suspension, oversized tires and height adjustable tow bar for superior road handling.
Optional Skid Mounting

Select compressors are available with skid mounting. The award-winning M57 is available with stainless steel canopy and crash cage, and is perfect for harsh environments.
Portable Air Compressor Models
M17 Portable Air Compressor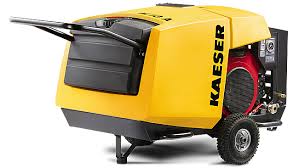 M27 Towable Diesel Air Compressor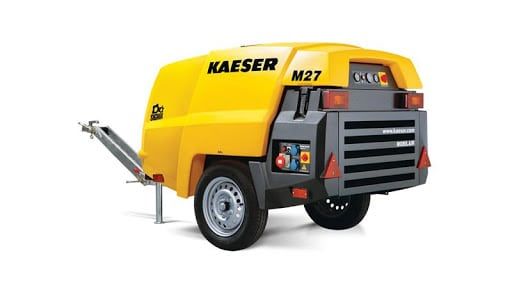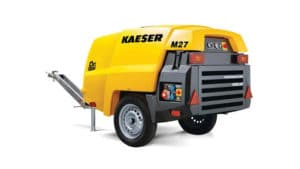 M50 Towable Diesel Air compressor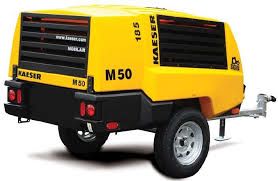 M57 Towable Diesel Air Compressor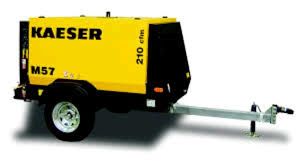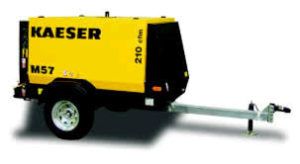 M57 Utility Cross-mounted Air Compressor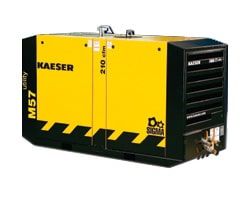 M64 Towable Diesel Air Compressor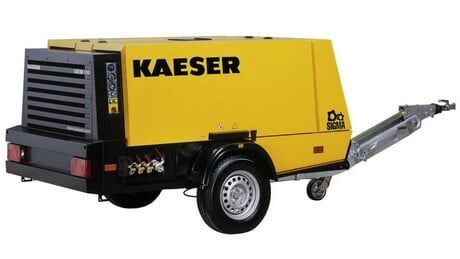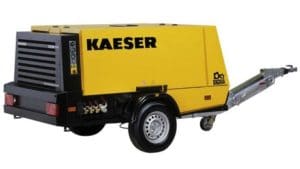 M114 Towable Diesel Air Compressor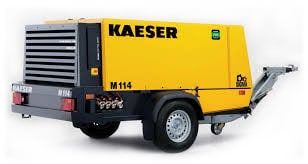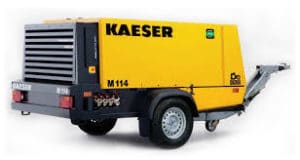 M130 Towable Diesel Air Compressor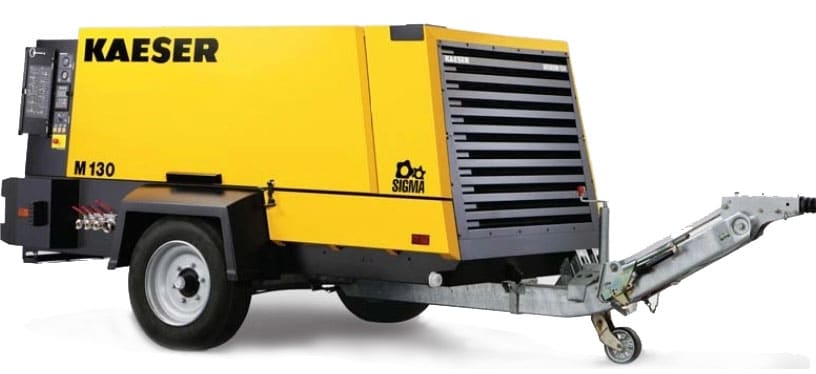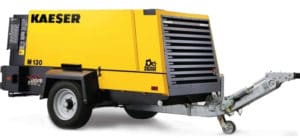 M250 Towable Diesel Air Compressor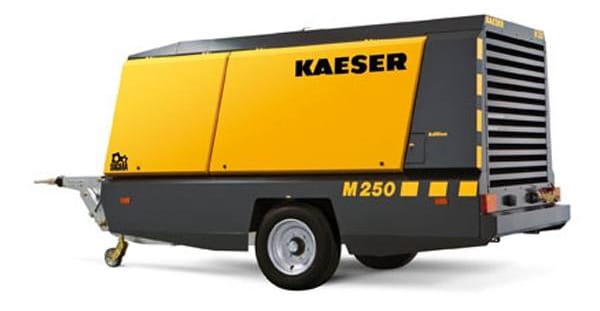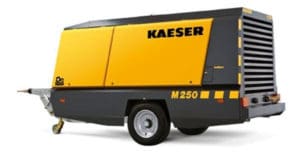 M350 Towable Diesel Air Compressor