RECEIVE up to 50% OF PROJECT COSTS for Upgrading COMPRESSORS and COMPRESSED AIR SYSTEMS
Upgrade or replace compressors and compressed air systems with incentives to shorten payback periods, reduce capital costs, and cut operating expenses.
Available Prescriptive Incentives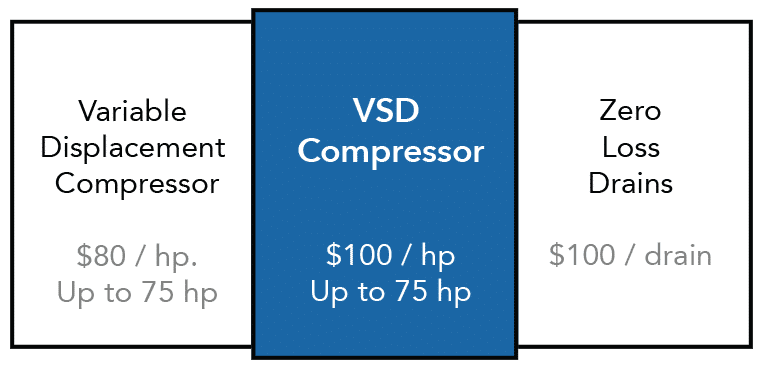 Determine your incentive based on the equipment installed. The table below is for ease of reference. Participants should refer to the program documents for further details.
Available Engineered and Custom Incentives
Incentives are available for upgrading compressed air systems and compressors. Incentive amounts are based on one year of electricity savings and are calculated at either $800/kW of reduced demand or $0.10/kWh of reduced consumption. Choose an Engineered or Custom approach depending on your project.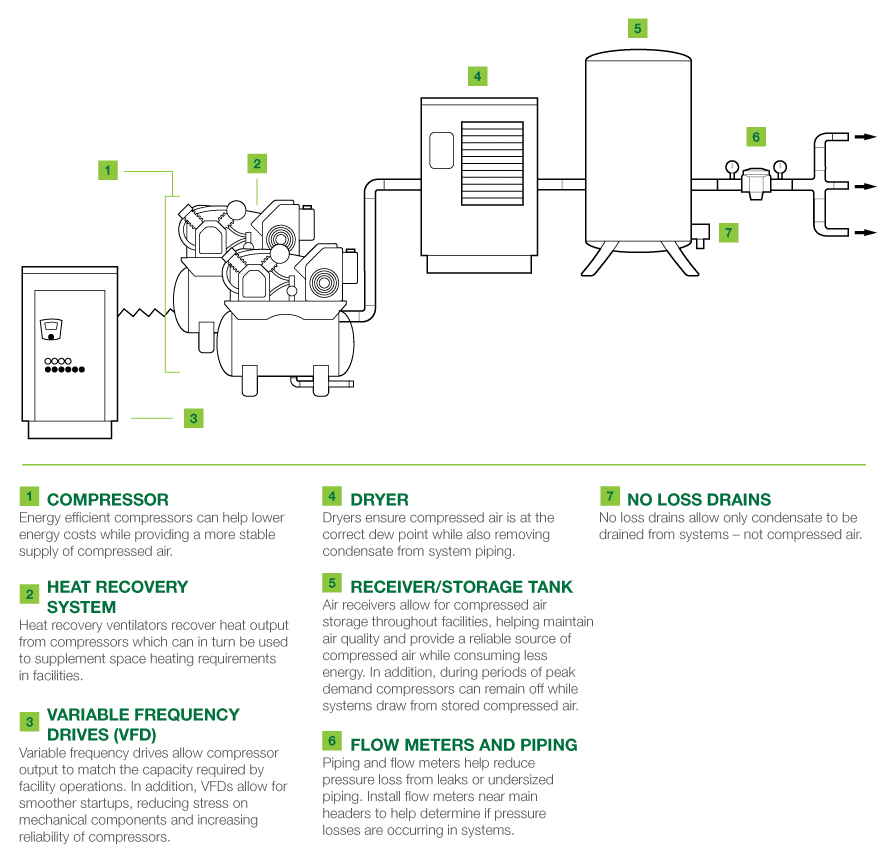 RECEIVE up to 50% OF THE COST OF AN ENERGY AUDIT for COMPRESSORS and COMPRESSED AIR SYSTEMS
Audit funding is available through saveONenergy AUDIT FUNDING to help determine upgrades to the facility in which you make compressed air systems. Energy audits are often the first step in understanding how compressed air systems are utilizing energy and can provide clear direction on necessary upgrades for your facility.
Learn how you can receive up to $5,000 for a detailed analysis of non-capital intensive modifications audit or contact your local electric utility to learn more.