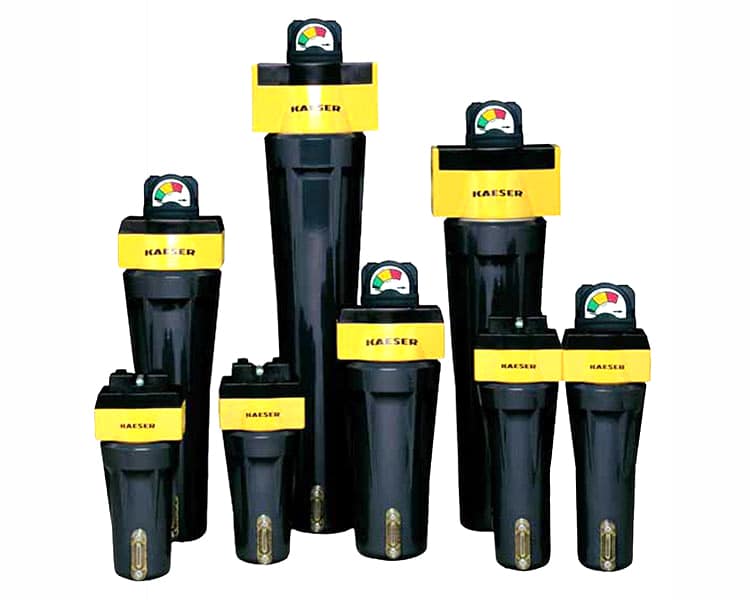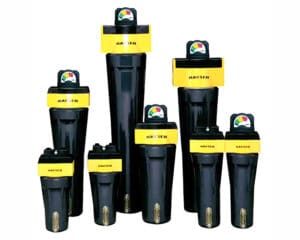 The Air Quality you Require
Ambient air contains contaminants that are drawn into the compressor and concentrated during compression. Properly sized and selected, Commercial Air Compressor, air filters in conjunction with the right dryer will remove these contaminants. Whether it's plant air, instrument air or breathing air, Commercial Air Compressor, offers a complete selection of application-specific filters providing a customized solution for all your compressed air quality needs.

Replacement Filters
Kaeser also offers a complete range of replacement filters filter elements to help keep your filter replacement schedule on target.
These high-quality elements use the latest filter media technology and fit original manufacturer housings without the need for adapters or modification kits.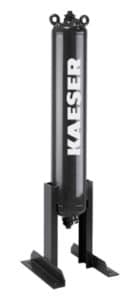 Activated Carbon Adsorber
Kaeser's activated carbon towers (KATs) are single tower pressure vessels filled with activated carbon adsorbent. These easy-to-install units remove oil vapors and the oily smell generally associated with compressed air. The low maintenance KATs are ideally suited for clean air applications in food and pharmaceutical manufacturing and processing.